Halnn brazed PCBN Inserts ISO Types
| | | | | | |
| --- | --- | --- | --- | --- | --- |
| | | | | | |
| CNGA-4S | DNGA-4S | TNGA-6S | WNGA-6S | VNGA-4S | SNGA-4S |
| | | | | | |
| CCGW-2S | TCGW-3S | VCGW-2S | | | |
Halnn PCBN Inserts ISO Types
| | | | | | |
| --- | --- | --- | --- | --- | --- |
| | | | | | |
| CNGA-2S | SNGA-2S | TNGA-3S | DNGA-2S | WNGA-3S | CNGA-4S |
| | | | | | |
| SNGA-4S | TNGA-6S | DNGA-4S | WNGA-6S | DCGW-1S | TPGN-1S |
| | | | | | |
| VNGA-2S | VBGW-2S | TCGW-3S | DCGW-2S | CCGW-2S | VNGA-4S |
| | | | | | |
| VCGW-2S | SPGN-1S | TPGW-3S | Coating PCBN | Coating PCBN | |
Halnn CBN Inserts with Chipbreaker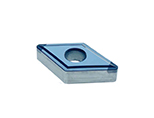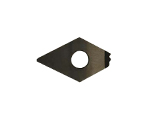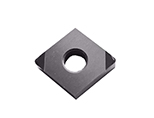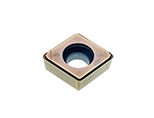 Excellent chip breaking performance, avoid chip winding the workpieces or the tool, ensuring good surface quality and the tool life.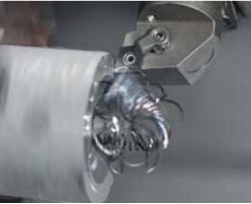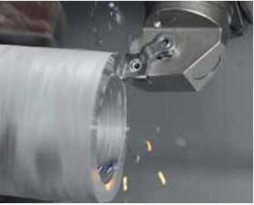 Without Chipbreaker With Chipbreaker
Different chips with same cutting condition by CBN inserts with or without chipbreaker
Halnn CBN Insert with Wiper
With same feed, obtain higher surface quality.
With same roughness, can be used for large feed, reduce the time on each component, improve the process efficiency.
Note: It can be used for Profile machining, suit for the CNC Lathe with high rigidity.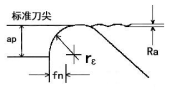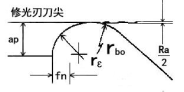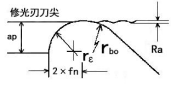 Wiper Common Tip Wiper Tip(High Surface Quality) Wiper Tip(High Feed,High Efficiency)
Halnn PCBN Inserts Cutting Parameters for reference
Machining Materials

Machining Type

Recommended cutting parameters

CBN insert Grade

Cutting speed VC(m/min)

Cutting Depth ap (mm)

Feed Rate Fr(mm/r)

High hardness cast iron (Hardness: HRC35-68)

Finishing

60-200

≤1

0.05-0.35

BN-K10, BN-H10

Hardened steel (Hardness≥HRC45)

Finishing

90-250

≤1

0.05-0.35

BN-H20, BN-H11, BN-H05, BN-H10, BN-H21

Grey cast iron

Finishing

600-2000

≤1

0.05-0.3

BNK30, BN-K20, BN-K10
Halnn PCBN Inserts Grade
| | | | |
| --- | --- | --- | --- |
| Insert Grade | Suited Materials | Machining Type | Typical Applications |
| BN-H11 | Hardened Steel | Semi-Finishing, Finishing | Bearings, Gears, Gear Shaft, Hardened Mold |
| BN-H20 | Hardened steel, other materials of difficult to machine | Semi-Finishing, Finishing | Hardened Steel Gears, Mold,ect |
| BN-K20 | Gray cast iron | Semi-Finishing, Finishing | Brake Disc, Cast Iron Engine,Gearbox |
| BNK30 | Gray cast iron, Iron-based alloy | Semi-Finishing, Finishing | Brake Disc, Brake Drum, Cast Iron Engine, Gearbox |
| BN-H05 | Hardened Steel | Finishing | Gears, Gear Shaft, Bearings |
| BN-H10 | Hardened Steel, high strength cast iron | Finishing | Bearings, Gears, Gear Shaft, High hardness component |
| BN-K50 | Powder Metallurgy | Finishing | Powder Metallurgy Valve seat |
| BN-H21 | Hardened Steel | Finishing | Bearings, Gears, Gear Shaft, Mold,ect. |
| BN-K10 | Gray Cast Iron, Powder Metallurgical | Finishing | Valve seat ring; Engine cylinder bore; Powder Metallurgy parts |
| BN-H05 C25 | Hardened Steel | Finishing | Bearings, Gears, Gear Shaft, Mold, ect |
| BN-H10 C25 | Hardened Steel | Finishing | Bearings, Gears, Gear Shaft, High hardness components |
| BN-H21 C25 | Hardened Steel | Finishing | Bearings, Gears, Gear Shaft, Mold, ect |
Halnn PCBN Inserts Characteristics
| | | | | |
| --- | --- | --- | --- | --- |
| Insert Grade | Binder | CBN Content(%) | Granularity(μm) | Hardness(HV) |
| BN-H05 | TIN | 45 | ≤1 | 2700-2800 |
| BN-H10 | TIN | 50 | ≤1 | 2700-2800 |
| BN-H21 | AL, TINC | 60 | 1-2 | 2600-2800 |
| BN-K10 | Ti, Co | 95 | ≤2 | 3300-3500 |
| BN-K50 | Co | 85 | ≤2 | 3300-3500 |
| BN-H11 | TIN | 70 | 2-4 | 2800-3000 |
| BN-H20 | TIC | 80 | 2-4 | 3100-3300 |
| BN-K20 | TIC | 95 | 2-4 | 3400-3600 |
| BNK30 | Si, TIC | 97 | 2-4 | 3400-3600 |
Halnn PCBN Inserts Cutting Conditions
CBN Content

Insert Grade

Cutting Depth

Condition

High Content

BNK30

≤1.5mm

Continuous

BN-K50

≤0.5mm

Continuous

BN-K10

≤0.5mm

Continuous

Low Content

BN-H20

≤1mm

Semi-Interrupt

BN-H11

≤1mm

Continuous

BN-H05

≤0.2mm

Continuous

BN-H10

≤0.5mm

Continuous~Semi-Interrupt

BN-H21

≤0.5mm

Semi-Interrupt~Heavy Interrupt

BN-H05 C25

≤0.2mm

Continuous

BN-H10 C25

≤0.5mm

Continuous~Semi-Interrupt

BN-H21 C25

≤0.5mm

Semi-Interrupt~Heavy Interrupt